This is a crisp and fresh vegetable salad with a simple sauce of oil and vinegar.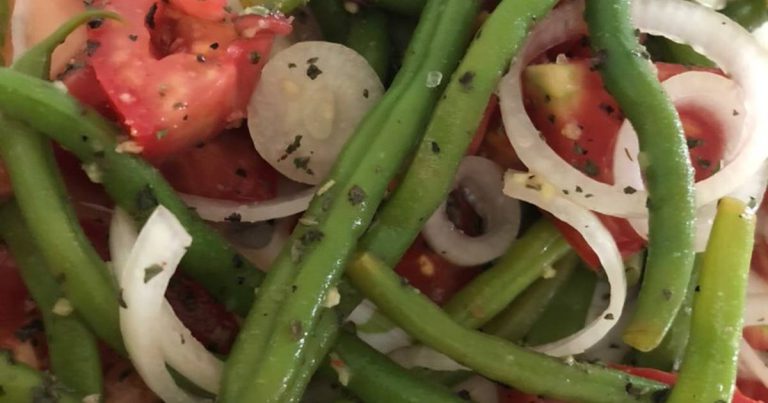 Fresh green beans, cleaned 1 kg
3 pieces of chopped cucumber
Vinegar 1 tablespoon
Chopped radish 1 bunch
Olive oil 1 tablespoon
Salt and black pepper as needed
Boil a pot of salt water; Cut the green beans in boiling water until light green and slightly soft, 3 to 5 minutes is enough. Drain the green beans and pour in ice water to cool and drain again.
Put green beans, radishes and cucumbers in a large bowl.
Mix the olive oil and vinegar in a small bowl to suspend the oil in the vinegar. Season the sauce with salt and pepper. Pour the sauce over the salad and mix the salad.
You can add anything you like to your salad
Medical site and health magazine im healthiest