There are misconceptions about the use of hookah among some people and they think that hookah smoke is filtered due to passing through water and does not cause lung damage and its harms are less than cigarettes. But the truth is that the nicotine in hookah smoke becomes heavier after passing through water and stays in the lungs for a longer time, causing more damage to the lungs.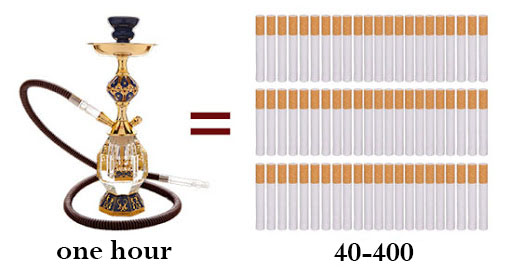 Some people also say that hookah tobacco is a plant and can not be harmful to the body. While cigarettes are also plant and this feature is not a reason that it is not carcinogenic.
The smoke from burning tobacco with its high charcoal is carcinogenic and is 8 to 10 times more addictive than cigarettes, and the harms of using a hookah are equal to consuming at least one pack of cigarettes.
He considered doing sports activities as one of the ways to deal with hookah use. Disconnecting from people who use hookah and making friends with non-hookah people is another way to deal with hookah use, because hookah people have invited people around them to use hookah, and some people say no because of their face, lack of power, and Other reasons for using hookah are that here it is necessary to strengthen the power of saying no.
Lack of a definite plan in life as well as having free time without a plan can expose a person to hookah use, to solve this problem, one must have a regular plan in life.
Medical site and health magazine im healthiest