This side dish adds a combination of colors, vitamins and minerals to your meals.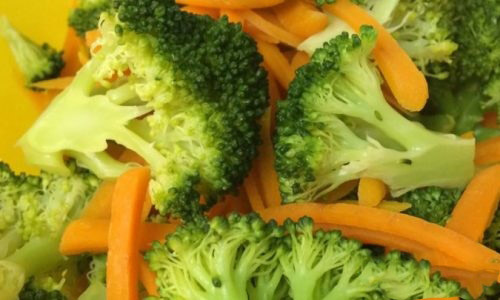 Broccoli 1 cup
Lemon juice 2 table spoon
Half a cup of chopped carrots
Flavored salt 1 tea spoon
Prepare the steamer and pour water in the pot to the bottom of the steamer. Bring water to a boil. Add the broccoli and carrots, close the pan and let the cabbage and carrots steam for about 5 minutes.
Put the vegetables in a bowl; Add lemon juice and salt.
Tip: For best results, use your favorite flavored salt.
Medical site and health magazine im healthiest