This salad is Indian style. Fresh vegetables and lemons, in addition to their special flavor, can reduce the fat content of the main food you eat.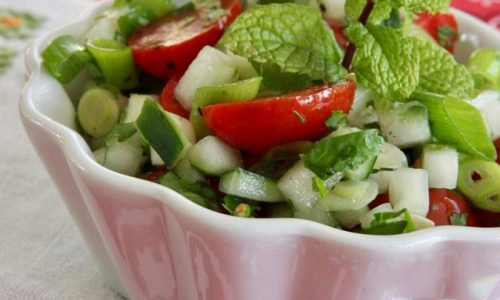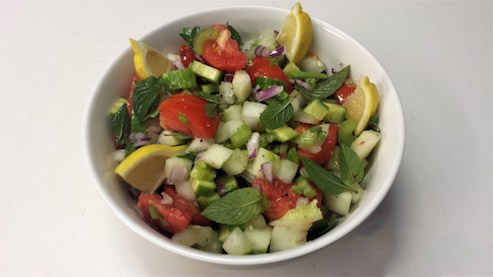 Cherry tomatoes 1 cup
Chopped onion half a cup
Fresh lemon juice 1 table spoon
Black pepper as needed
1 cup cucumber
Half a cup of freshly chopped coriander
Freshly chopped mint 1 tabe spoon
Salt as needed
Mix tomatoes, cucumbers, onions, coriander, lemon juice, mint, salt and pepper in a large bowl.
Tip:. Cut the cherry tomatoes in half.
Medical site and health magazine im healthiest