Each season of the year has special fruits and vegetables that are a divine gift to maintain the health and purity of our body and soul.
In this issue, we are going to list the properties of some spring plants, fruits and vegetables that you can use for the rest of your time and ensure the health of yourself and your family.
Due to the weather conditions, fresh spring fruits and vegetables have miraculous effects on us; Do not neglect them.
Strawberry
Spring is reminiscent of juicy and colorful fruits such as strawberries. Although some stores may offer this fruit as a greenhouse at other times of the year, spring is the time when strawberries grow and fertilize naturally.
Each cup of these red, delicious and juicy fruits has 3.5 grams of dietary fiber and can provide the vitamin C you need daily.
Make sure the strawberries you prepare are red and even. Instead of sweet tea, you can eat strawberries for breakfast, or even cook low-sugar and healthy homemade cakes and pastries if you feel like it.
Beans, rhubarb and mushrooms
Bean is a golden spring vegetable that is rich in protein and dietary fiber and after eating it, you will feel full for a few hours.
Rhubarb is also one of the gifts of this season and is rich in vitamin C, potassium and manganese. In fact, rhubarb stems, which are the only edible part of this plant, are very sour and delicious.
Spring is also the season of car and wild mushrooms that feed on rainwater and the mild humidity of this time of year leads to their fertility.
You may be able to find wild mushrooms by visiting forest parks; Just be careful not to get caught by the funny mushrooms!
Red radish
Portable radishes not only have high properties, but also give a fresh look to your table along with eating vegetables.
It is interesting to know that radish is actually an edible root, each cup of which is equivalent to one third of a person's daily requirement of vitamin C, while its energy is less than 25 calories.
The best radishes have a darker color and stronger roots. You can also use its radishes and velvety leaves to prepare salads and decorate your dishes.
Peas
Fresh peas are another spring gift for our health that, like other legumes, is very low in fat and very rich in dietary fiber and is a good source of protein.
This food has good amounts of vitamins B, C and zinc, but the amount varies according to the breed and species of the plant.
We recommend that you add these stir-fried vegetables to your food or salad for any reason.
The smell of basil, the scent of mint
One of the blessings of spring is fresh, fragrant and delicious vegetables that are less common in other seasons.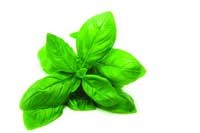 We suggest that you eat vegetables, especially basil, mint and watercress, on your table and take advantage of their rich minerals and vitamins.
In addition, this month you can cook unique dishes from some mountain vegetables that have grown from rainwater and wild.
If you have not tried these vegetables before, you will surely be surprised by their aroma, smell and freshness.
Medical site and health magazine Imhealthiest