British researchers have approved a pill that helps women with a family history of breast cancer reduce their risk by 40 percent.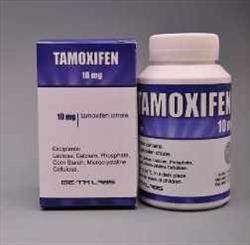 The British National Institutes of Health and Care (NICE) says taking tamoxifen or raloxifene for five years will help these women remove breast tissue instead of having surgery to prevent it. Breast cancer is the most common cancer among British women, and one in five people with the cancer have a family history of the disease. A family history of breast cancer is often caused by a defect in the BRCA1 gene and 2BRCA is passed from parent to child. People carrying the BRCA gene are between 60 and 90 percent more likely to develop breast cancer.
High-risk individuals are currently screened annually for early detection of breast tumors. However, these women can have surgery to prevent the cancer. NICE has now prescribed a less invasive drug treatment for women with a family history of breast cancer. NICE recommends that tamoxifen or raloxifene be available for five years to postmenopausal women who have not had their uterus removed and are at risk for breast cancer. According to the report, tamoxifen is very effective in reducing the risk of breast cancer. It is estimated that these treatments can help prevent breast cancer in 3% of all women age 35 and older – about 488,000 women.
Medical site and health magazine im healthiest