According to a pediatrician, infants exposed to tobacco develop restlessness, colic, respiratory infections, allergies and exacerbation of symptoms, and even sudden death syndrome, and the risks of smoking are serious for children whose parents are smokers.
Smoking is banned in some countries due to its adverse effects on the child, and breathing in the fresh air is considered a child's right.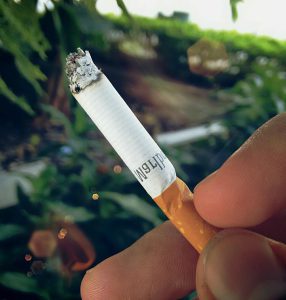 Smoking from prenatal smoking increases the mother's heart rate and impact on the baby's sympathetic system, leading to heart irregularities, palpitations and the likelihood of children losing weight.
Sudden infant death syndrome is more common in tobacco-smoke-contaminated environments.
If a child is exposed to tobacco smoke in the early years, it will have irreversible effects on him and these lung lesions will be seen in him for the rest of his life.
Some symptoms may improve with smoking cessation in adults, but will remain with children for the rest of their lives, even if smoking cessation is eliminated.
Medical site and health magazine im healthiest