Today, despite significant advances in infertility treatment, infertility is still a stressful and challenging event for young couples and their families.
Of course, in the past, infertility was considered a path that ended only for women, but today, with the increase in public awareness, infertile couples have found that half of the causes of infertility go to women and the other half to men.
"Fortunately, infertility in men can be treated in most cases, even if genetic and chromosomal problems play a role," he said.
However, experts emphasize that it is impossible to fully understand the factors affecting infertility, and despite the diagnosis of many genetic and non-genetic diseases as well as acquired factors in infertility, the cause of infertility in some couples remains unknown.
Delays pregnancy stress
The most basic, most important and most solvable problem that delays a woman's pregnancy is the stress and strain that arises for couples following the delay in having children. In many cases, such couples do not have a specific physical problem to have children, but they face the fear of having reproductive disorders, and this issue delays them in having children, which, according to experts, is such a problem with psychological counseling and Using strategies to overcome stress and anxiety goes away and pregnancy happens.
Men who fall into the trap of infertility?
Experts have shown that sexual disorders such as premature ejaculation, erectile dysfunction and decreased libido as well as a history of previous surgery on the genitals, varicocele (abnormal dilation and torsion of the venous network above the testicles), chemotherapy and radiotherapy, infections Sexual intercourse, smoking, exposure to heat, wearing very tight clothes and contracting some viral diseases such as mumps in adolescence, history of trauma, taking hormonal drugs and having very strict and unprincipled diets are some of the factors that can lead to Infertility disorders lead to men. Of course, referring to the cases where sperm production is not done in men, In such cases, various factors affecting reproductive disorders in a person are examined, and if no specific cause is found among them. , Genetic and chromosomal disorders are discussed. Fortunately, there are now advanced hormone measurement tests and genetic and chromosomal tests, and new infertility treatments have made it possible for this group of men to have children.
Beware of infertility risk factors around you
Many factors that go back to the lifestyle of men, willingly or unwillingly, leave countless effects on the process of physical health, including reproductive health.
Some factors such as smoking, alcohol and drugs are very effective in causing male infertility. In other words, the effects of smoking on the occurrence of disorders related to the production, shape and movement of sperm in men have been proven. Prolonged standing or working in very hot places can also lead to fertility disorders in men. In other words, the temperature of the male reproductive organ should always be 37 degrees below normal body temperature. Occupations that involve sitting or driving for long periods of time can also be very effective in causing infertility. The urologist emphasizes the prohibition of taking hormonal drugs that are used in bodybuilding with the aim of increasing muscle mass, adding: "The use of these drugs causes people with sperm production disorders and in some cases infertility." Also, taking some antibiotics or some antidepressants, antihypertensives and also some medications that are prescribed for stomach upsets can be associated with complications such as fertility disorders in men.
Eat fresh fruits and vegetables
The effect of diet on maintaining reproductive health in men has been proven, the answer to the question of whether a strict diet can lead to fertility disorders in men or not, an unhealthy diet by reducing daily calorie requirements as well as essential vitamins and minerals Undoubtedly, it is effective for the body in the process of fertility and especially in the fertilization of men. Accordingly, men should not neglect the consumption of fresh fruits and vegetables along with vitamin supplements.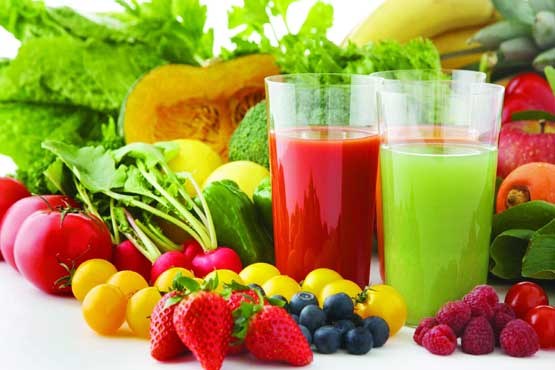 Therefore, it can be concluded that malnutrition and inadequate consumption of essential foods disrupt sperm production and function.
Stay tuned, but no worries
Urologists emphasize that a few months of fruitless efforts to have a child does not necessarily mean that each couple has fertility problems, but if pregnancy does not occur in a woman after one or two years, and if If there is a history of reproductive surgery or a specific disease in a man, or if there is a problem in the marital relationship, you should consult a specialist in infertility centers. Some physical problems such as severe headaches in men are also highlighted as a sign of infertility, and in a few cases, some tumors in the brain lead to an increase in the body's hormone (prolactin), which impairs the secretion of male sex hormones and decreases. Follows the production of sperm. If there is such a problem, the person can be treated with medication or surgery.
Medical site and health magazine im healthiest